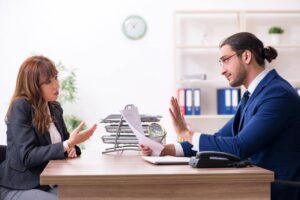 Are you a dentist searching for a short-term or long-term job opportunity? If so, you may benefit from working with a dental temp agency. Due to their extensive contact database, temp agencies are very resourceful, and can help dentists find work that fits their preferences. Temp agencies frequently offer locum tenens positions, which are a great way to earn income while maintaining flexibility.
What Is A Temp Agency?
A temp agency can help dentists who are in transition find jobs based on their preferences. Once you are in their database, an agency recruiter can also keep an eye out for roles that are a good match for your skills and experience. In some cases, temp agencies offer training to help dentist candidates get certified for a wider variety of jobs. Dental temp agencies are also known as dental staffing agencies. Their business is to fill jobs to provide short- and long-term coverage for sick or away dentists.
The Benefits
Using a dental temp agency has many benefits. First, they specialize only in matching dental candidates with jobs in their profession. Plus, they take the initiative to get paperwork completed and interviews scheduled. A dental temp agency adjusts to your schedule and availability so you can complete paperwork when you're free. Along with flexibility, temp jobs provide a fresh, new work environment. A change in scenery can boost your productivity and motivation, which can be a challenge when you've been working in the same setting for a long time. New environments can also provide new connections and friends. Sometimes when an agency finds a job you don't qualify for, it may offer training to help you close any skill gaps. This way you can learn new things while increasing your qualifications.
Get in Touch!
Taking an assignment through a dental temp agency could even be a side hustle for a full-time dentist who's looking to make extra money. Temping can also provide valuable experience, as some agencies will offer training to satisfy a missing qualification. Dentists who don't have the time to perform their own job search may also benefit from contacting a dental temp agency. If you're a dentist looking for a position that matches your requirements, research dental staffing agencies! Visit Matika Irons today for more information.